Prediction game: Round 10 results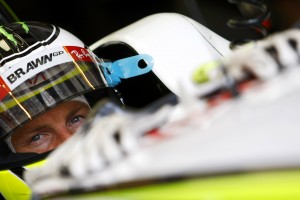 The order hasn't changed at the top of the prediction game standings with Sergio and Andrew both scoring 6 points in the last round.
Quite a few people recognised the improvement in the McLarens but only Kathryn and myself predicted a victory by Hamilton.
The Ferraris didn't feature in anyone's predictions, but even with only one Red Car in the race the Scuderia still came away from Hungary with 8 points.  That puts Ferrari in third place in the Constructors' Championship, just 1.5 points ahead of Toyota who didn't have such a bad weekend with both drivers finishing in the points.
Jenson Button is getting worried:
It is nice leading the championship, but it won't be the case in the next three or four races if we have the performances like we have had in the last few.
Image: Brawn GP