Prediction game: Round 10 – Hungary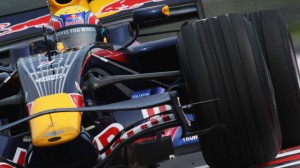 A little later than usual but it's time for Round 10 of the F1 Buzz Prediction Game.  The Hungarian Grand Prix is only a few days away.
Two weeks ago the German Grand Prix shook up the order and proved that the Championship is not going to be a one (or even two) horse race.
Mark Webber finally scored his first victory after eight years of trying and kept the Brawns on the back foot.  After a couple of races where the White Cars have struggled for grip will the traditionally warm Hungarian Grand Prix allow Button and Barrichello to bounce back or is the Red Bull the best car on the grid now?
The Hungaroring is the scene of Jenson Button's first victory in 2006 so he is looking forward to the race:
Hungary is always one of my favourite races. Even more so this year as it should finally be a return to some real summer temperatures. The circuit holds some very special memories for me as the venue of my first Formula One win three years ago.
But Webber is hoping Button's run of good luck has come to an end:
Jenson has had a flawless season, in terms of bad luck or accidents or whatever, and the law of averages says he has to have one of those sooner or later. No-one goes through a whole season like that.
To make your predictions in round 10 of the F1 Buzz prediction game (and be in with a chance to win some nice prizes), just leave a comment on this post with your driver predictions for the race in the following format:
Pole:
First:
Second:
Third:
Fastest lap:
Remember, the deadline for entries is start of qualifying on Saturday, that's 12:00 GMT.
Good luck!
Image: Red Bull