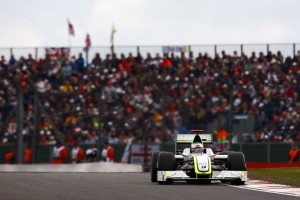 The results are up for round 8 of the f1buzz prediction game and they show that Sergio has managed to just sneak past Andrew for the lead.
Everyone thought Jenson Button was going to score his first home Grand Prix win on Sunday, despite a few people picking Vettel for pole.  Out of 20 drivers on the grid it seems people thought only the Brawn and Red Bull drivers had a chance.
We are still only half way through the season so there are plenty of points up for grabs but if you want to overtake the leaders you might have to take some risks with some unconvential predictions.
There is a rare break in the F1 calendar now until the German Grand Prix at Nürburgring in three weeks' time.
Image: Brawn GP