Honda to test in Spain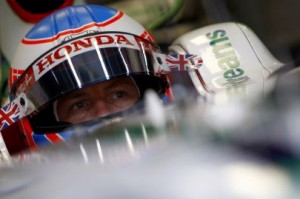 The BBC is reporting that Honda is planning to test in Spain in the next fortnight. Although there has been no official announcement, the BBC's source said that team members have been told the deal is done and they should prepare to go to Melbourne. There is still no new information on who the buyer might be but despite Sir Richard Branson nosing around last week it still seems a management buyout is the most likely outcome. It is understood the new car will be fitted with a Mercedes-Benz engine which, if true, would seem to confirm the sale will go ahead.  Mercedes-Benz wanted assurances that Honda could compete seriously throughout the season before committing to supplying engines for the team.
But even if Honda are saved, can they possibly be competitive this season?  Last year Ross Brawn was talking about getting podium finishes in 2009. While it's true they have missed the first two group tests, so have Force India and Toro Rosso's new car hasn't been seen yet (although it will be based on the Red Bull RB5.)  So as long as the team have been developing the car I don't think they are necessarily doomed to spend 2009 at the back of the grid.
Another question is who will be driving?  Jenson Button is assured a seat but will we see the young Bruno Senna or will Rubens Barrichello get another drive?  While Senna was producing good lap times in testing last year, with their late start to 2009 Honda might be wise to have the experienced Barrichello in the second seat.