Honda is running out of time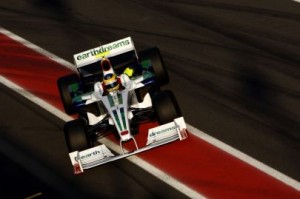 Honda's end of January deadline to find a buyer is getting awfully close.  Or is it?
When Japan's second biggest car manufacturer unexpectedly announced its decision to leave Formula One, team bosses Ross Brawn and Nick Fry said they had a month to find a buyer otherwise the team would have to close down.
But with only a few days until February the team is playing down the importance of the end of January deadline and are still optimistic a buyer can be found.
A team spokeswoman said on Tuesday:
Don't focus too much on any speculation regarding time frames and deadlines. Work on our race car is progressing well.
There have been rumours of several possible buyers for the team including Prodrive's David Richards and the Mexican billionaire Carlos Slim but both have denied they are interested.  Earlier this month Nick Fry said they had a shortlist of about twelve possible buyers for the team with Fry himself rumoured to be planning a management buyout.  While the team itself would probably be sold for a nominal sum (perhaps £1), it would take at least £40 million to run the team in 2009.
While Mercedes-Benz, who supply engines to McLaren and Force India,  has said it could supply the Brackley-based team with engines for 2009, Norbert Haug, the Mercedes motor sport vice-president warns that the team must have a solid financial future first:
If there is a feasible solution with an investor for that team, we would be prepared to discuss it, but the financial background needs to be there. You cannot give any presents at this time and in this climate, but we would like to help for the sake of formula one.
If a buyer can be found soon it would take six weeks to fit an engine to the chassis.
Honda have already missed the first group test in January although so did Red Bull and Force India and those teams that did test got limited track time due to the weather.