Ferrari F2009 to be revealed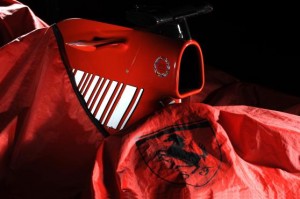 Ferrari will be the first to reveal their 2009 car on Monday 12 January when Felipe Massa will drive it round the Ferrari test track at Fiorano. Although Ferrari will be first to launch their car it won't be in legal race spec for the opening Grand Prix in Australia on 29 March. Ferrari have been having issues with their KERS development and it is still unclear whether they will start the season with the device or introduce it later in the year.
This kicks of a busy couple of weeks of car releases from most of the other teams. Toyota is next on 15 January, closely followed by McLaren a day later then Williams and Renault on 19 January. BMW will release their car on 20 January while Red Bull has chosen to wait until 9 February to launch their car. This should allow Mark Webber time to recover fully from his broken leg before testing the car.
There are still no official dates for Force India and Toro Rosso but it is expected they will appear in early March. Both teams are dependent on technology from other constructors; Toro Rosso from it's sister team Red Bull and Force India is using a Mercedes Benz engine and will run with a KERS system and other parts supplied by McLaren, including a full gearbox and hydraulic system.
As for Honda, they continue to develop their 2009 car but unless a buyer can be found soon it's unlikely we'll see them on the grid in Melbourne.