Ferrari's secret agreements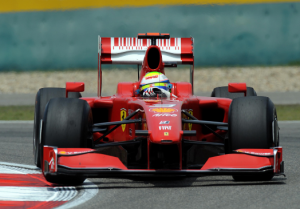 FIA President Max Mosley met with representatives of the teams in London on Friday in an effort to resolve the deepening crisis over budget caps and a "two-tier" rules system.
The FIA want to introduce an optional budget cap of £40m in exchange for increased technical freedoms but the teams are worried the new rules will create a two-tier Championship where cost capped cars could be up to two seconds per lap faster than uncapped cars.
So far five teams (Toyota, Red Bull, Toro Rosso, Ferrari) have said they won't race next year under the new regulations.
Despite six hours of "friendly" discussions, the meeting broke up when Mosley received a text message informing him that Ferrari had started legal proceedings in France to prevent the introduction of the new rules.  Emerging from the meeting Mosley said:
During the meeting it became apparent that Ferrari has made an application to the French courts, and I don't know the details, but it is to apply for an injunction to stop us doing what we want to do
Apparently, the injunction is based on a 2005 agreement made between Ferrari, the FIA and FOM which, in return for extending the Concorde Agreement until 2012, gave Ferrari the power of veto over any new technical regulations (as well as some extra cash.)  Ferrari lawyer Emmanuel Gaillard explains:
We have to register between May 22nd and 29th and that means accepting the new rules, but these rules do not conform with the commitments taken in regards to Ferrari.
The trouble with all these agreements is that they are shrouded in secrecy so no-one really knows the details.  Hopefully more information will be made public when the case is heard on Tuesday but I still wonder if the basis of the Ferrari legal challenge is Appendix 5 of the Sporting Regulations which seems to suggest rules may only originate from the Sporting and Technical Working Groups.
Image: Ferrari