Unverified rumour of the day: Senna signs for Honda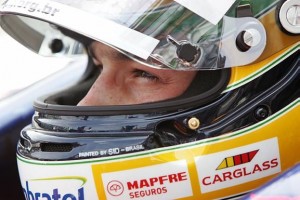 There are rumours that Bruno Senna has signed a deal with Honda and that the team's position on the grid in 2009 is now secure.
According to grandprix.com, Jenson Button will remain with the new team and the car will use engines supplied by Mercedes-Benz.
However, on Thursday Senna denied having signed a contract to run in 2009 saying his situtation had not changed.
GP2 Series runner-up and nephew of the legendary Ayrton Senna, Bruno Senna had been testing for Honda in November of last year and was lapping within 0.3 seconds of Jenson Button when Honda announced their withdrawal from Formula One.
Crash.net has also picked up on the rumour saying:
Ross Brawn – team principal of the beleaguered Brackley-based outfit, put up for sale by the parent company in Japan back at the beginning of December – has circulated an e-mail to staff to the effect that a deal has been done to secure the squad's future, and that everybody should begin preparing for Melbourne.
Of course, no-one has seen this email and no-one at Honda is confirming anything yet but an official announcement will have to come soon if Honda are to fit a new engine to their chassis in time for the Australian Grand Prix at the end of March.