Prediction game: Round 16 – Brazil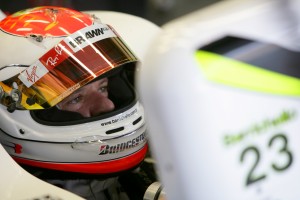 Rubens Barrichello is the most experienced driver in Formula One. Yet despite his 286 races and 17 years in the sport  he has never won in Brazil.
This weekend that needs to change if he wants to keep his Championship hopes alive; Jenson Button goes to Interlagos with a 14 point lead.
There are a few ways Button can seal the Championship on Sunday but if Barrichello can win his home race then the Championship decider will come down to the final race of the season in Abu Dhabi (at a new circuit no-one has driven before.)
Sebastian Vettel is theoretically still in the fight and, while he will have his work cut out for him to close the 16 point gap to Button, seven-time World Champion Michael Schumacher thinks he could do it:
I think it helps to think of a fact which I was always sticking to during my career: It is not over until it is over; you have to fight until the end.
It looks like Jenson Button will have to try pretty hard to not win the Championship this year but rain is forecast for this weekend and as we saw in 2008 anything can happen when the track is wet.
To make your predictions in round 16 of the F1 Buzz prediction game (and be in with a chance to win some nice prizes), just leave a comment on this post with your driver predictions for the race in the following format:
Pole:
First:
Second:
Third:
Fastest lap:
Remember, the deadline for entries is start of qualifying on Saturday, that's 16:00 GMT.
Good luck!
Image: Brawn GP