Lotus 2010 Formula One car first pictures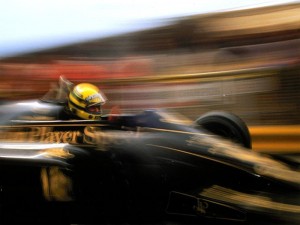 Lotus F1 Racing, the Malaysia-based team granted the 13th entry in the 2010 Formula One World Championship, has revealed a scale model of its new Formula One car.
The model, a product of the recent collaboration between Lotus F1 Racing Chief Technical Officer Mike Gascoyne and the team's technical partners, will be used for wind tunnel testing.
Considering the team's application was only approved a month ago they seem to be making remarkable progress although, as Gascoyne says, the car has already been in development for some time:
The  start  of  any  windtunnel  testing  is  an  important  step  in  the  development  of  a  new  Formula  1  car,  but  it  is  particularly  exciting  for  us  as  we  continue  preparations  for  our  first  season.  It  has  been  a  very  busy  time  since  our  entry  was  confirmed  by  the  FIA.

We  had  been  working  on  the  entry  for  several months so we already had aspects of the team infrastructure in place; the finances, the factory and the top  management.  Once  our  entry  was  confirmed  in  mid?September,  we  were  able  to accelerate  our  recruitment and car development process and this is really where we are at now.
While other teams have started development on their 2010 cars, Lotus is the first to release any pictures. We will have to wait until next year to see the final paint job (and I know it's not really the same team) but I hope they go with the old black and gold livery of the John Player Special years.