Prediction game: Round 17 – Abu Dhabi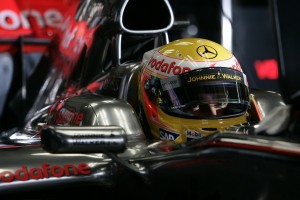 And so we come to the final race of 2009!
Abu Dhabi will be a race of firsts and lasts. Not only will it be the first time Formula One will visit the new Yas Marina circuit but it will also be the first time a Grand Prix has started at twilight and finished at night time. The race will start at 5pm local time and the flood lights will be on throughout the race so a consistent lighting level is maintained.
The last race of the calendar, Abu Dhabi will play host to a number of other lasts.
Some time during the race a car will make the last stop for fuel in a Grand Prix; refuelling is banned for 2010.
McLaren are hoping it will be the last win for a KERS powered car on Sunday. While KERS is still allowed under the 2010 rules, the teams have agreed not to use the energy recovery technology next year.
BMW Sauber will be contesting their 70th and last Grand Prix this weekend and unless one of the other new teams fails to show up on the grid next year it is unlikely the team will carry on under new owners Qadbak.
With the driver market still in a state of flux it is not known how many drivers will be making their last appearance on Sunday. If everything goes to plan, Giancarlo Fisichella will make way for Felipe Massa at Ferrari next year while Kazuki Nakajima and Romain Grosjean both look likely to miss out on a race seat.
Jenson Button and Brawn GP may have clinched both Championships in Brazil but with McLaren and Ferrari battling for third in the Constructors' and Barrichello and Vettel freed from worrying about the Championship, Sunday's race should provide plenty of excitement.
To make your predictions in round 17 of the F1 Buzz prediction game (and be in with a chance to win some nice prizes), just leave a comment on this post with your driver predictions for the race in the following format:
Pole:
First:
Second:
Third:
Fastest lap:
Remember, the deadline for entries is start of qualifying on Saturday, that's 13:00 GMT.
Good luck!
Image: McLaren