Prediction game: Round 9 results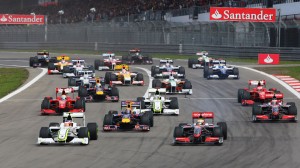 The prediction game results are up and Andrew has managed to take back the lead from Sergio.
A few people thought Mark Webber would score a podium on Sunday but only Andrew and I predicted he would be standing on the top step (and no, I didn't peek at your predictions first, Andrew. ;-)).
Andrew also equals Miguel's record for the highest score ever; 23  points out of a potential 34.
While there were a couple of predictions for McLaren and Renault no-one seemed to have hopes for Ferrari, despite Massa's strong performance at Silverstone.  Ferrari have now scored two podiums this year and are running fourth in the Constructors' Championship.
Ironically, now that Ferrari is starting to look stronger, team boss Stefano Domenicali told the BBC they are getting ready to stop development on the 2009 car and concentrate on next year's challenger:
We've already started work on the new project and in the next couple of weeks we will move on to that. We want to start with a different pace compared to this year.
Image: Red Bull/Getty