BMW to leave Formula One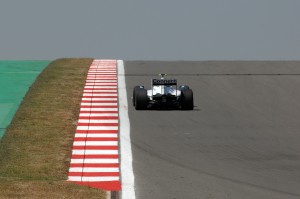 BMW have announced they are exiting Formula One at the end of the 2009 season.
The shock announcement made at a press conference held at BMW's headquarters in Munich comes as the teams prepare to sign a new Concorde Agreement, the document that governs the sport.
Although BMW have been struggling this season, team boss Mario Theissen had previously stated that BMW's commitment to Formula One had not changed.
However, in a meeting of BMW's Board of Management yesterday it was decided that BMW should concentrate on the development of new drive technologies and projects in the field of sustainability.
Dr. Norbert Reithofer, Chairman of the Board of Management of BMW AG. said:
Premium will increasingly be defined in terms of sustainability and environmental compatibility. This is an area in which we want to remain in the lead. In line with our Strategy Number ONE, we are continually reviewing all projects and initiatives to check them for future viability and sustainability. Our Formula One campaign is thus less a key promoter for us. Mario Theissen has been in charge of our motor sports program since 1999. We have scored a large number of successes in this period, including some in Formula One racing. I would like to express my sincere gratitude to Mario Theissen and his team for this.
BMW will continue with its motor sport programmes in touring cars, Formula BMW and the American Le Mans Series.
What will this mean for BMW drivers Robert Kubica and Nick Heidfeld?  I'm sure Kubica will find a drive somewhere else – of course, there are already rumours about him replacing Massa at Ferrari – but Heidfeld could find it more difficult.  He is an experienced driver, having competed in over 150 races.  But he also holds the record for the most Grand Prix starts without a win.
This also means there will be space for another team on the grid in 2010.  Who will it be?  Prodrive?  Lola? Litespeed?
Let the rumours begin!