Monaco: Fuel adjusted qualifying times
While today's qualifying session for the Monaco Grand Prix was a disappointment for Lewis Hamilton, who hit the barriers in Q1, it was pole number four for fellow Brit Jenson Button.
Below is a graph showing the actual top ten qualifying times as well as those times adjusted for the weight of fuel each car is carrying.  The graph assumes a standard lap time cost of 0.3 seconds per 10kg of fuel.
While the order looks roughly correct, it does seem like Sebastian Vettel is a little out of position.  He has the lightest car on the grid and his adjusted time is slower than his team mate Mark Webber's who is a couple of rows behind him in eighth.
The graph does show how good Kimi Raikkonen was, though.  He was the only driver to really match the pace of the Brawns and it wasn't because he was running light.  With his KERS equipped Ferrari on the front row, he will be a definite threat to Jenson Button's race on Sunday.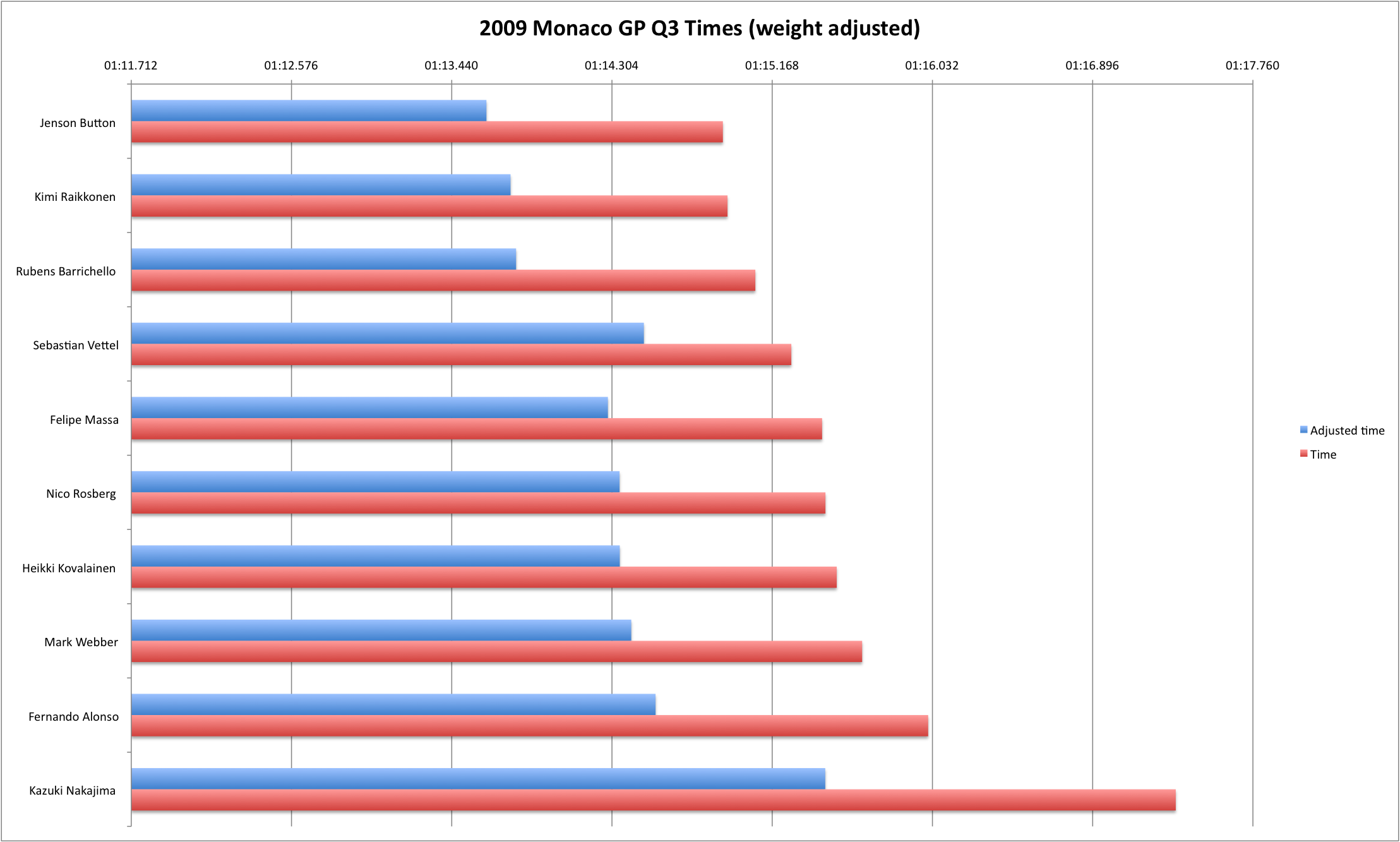 Image: Brawn GP