Germany: Fuel adjusted qualifying times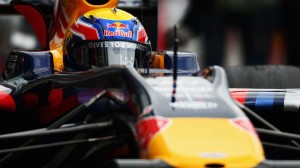 The FIA now publishes the weights of each car after qualifying on Saturday.  Those cars that make it through to the final qualifying session must use the fuel they qualified with while the rest of the field may refuel before the race.
Below is a graph showing the actual top ten qualifying times as well as those times adjusted for the weight of fuel each car is carrying.  The graph assumes a standard lap time cost of 0.3 seconds per 10kg of fuel.
From these weights we can see how Brawn GP have been struggling with the temperatures this weekend.  Both cars were fuelled light and although they will be starting behind them on the grid Sebastian Vettel and Lewis Hamilton (!) actually posted faster fuel-adjusted lap times.  With more fuel in in his car than the Brawns and KERS onboard, a podium for Lewis Hamilton doesn't look out of the question.
But Mark Webber's maiden victory is looking ever more likely.  Starting from pole position and with the same amount of fuel as his team mate he is in a good position.  Webber is only 3.5 points behind Vettel in the Championship and a win on Sunday could see him overtake his team mate in the standings.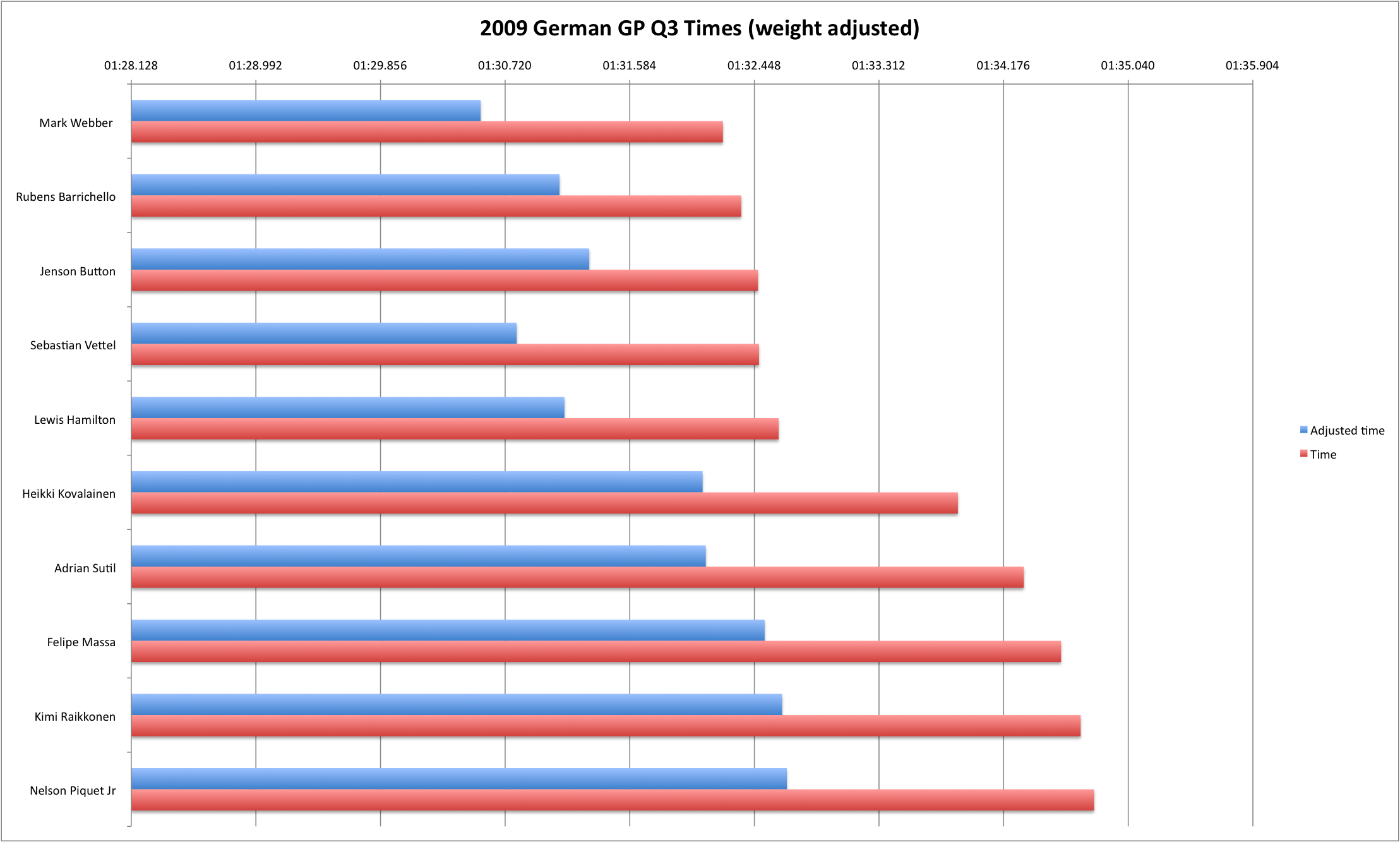 2009 German Grand Prix car weights
Image: Red Bull/Getty