Turkey: Fuel adjusted qualifying times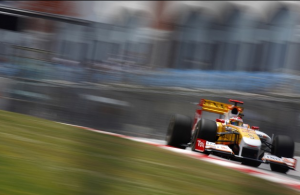 The FIA now publishes the weights of each car after qualifying on Saturday.  Those cars that make it through to the final qualifying session must use the fuel they qualified with while the rest of the field may refuel before the race.
Below is a graph showing the actual top ten qualifying times as well as those times adjusted for the weight of fuel each car is carrying.  The graph assumes a standard lap time cost of 0.3 seconds per 10kg of fuel.
From these weights we can see that pole sitter Vettel is fueled lighter than Button alongside him while on the second row Barrichello is fueled lighter than the Red Bull of Mark Webber.  This could be good news for both Button and Webber tomorrow as their adjusted times are quicker than the cars alongside them.
Massa's hopes for another victory look even more remote when we see that his team mate Kimi Raikkonen outqualified him despite carrying more fuel.
The one man that looks very out of place is Fernando Alonso.  His eighth place grid position was only possible because he was fueled lighter than anyone else on the grid.  He can expect a challenge from Rosberg and Kubica during the race.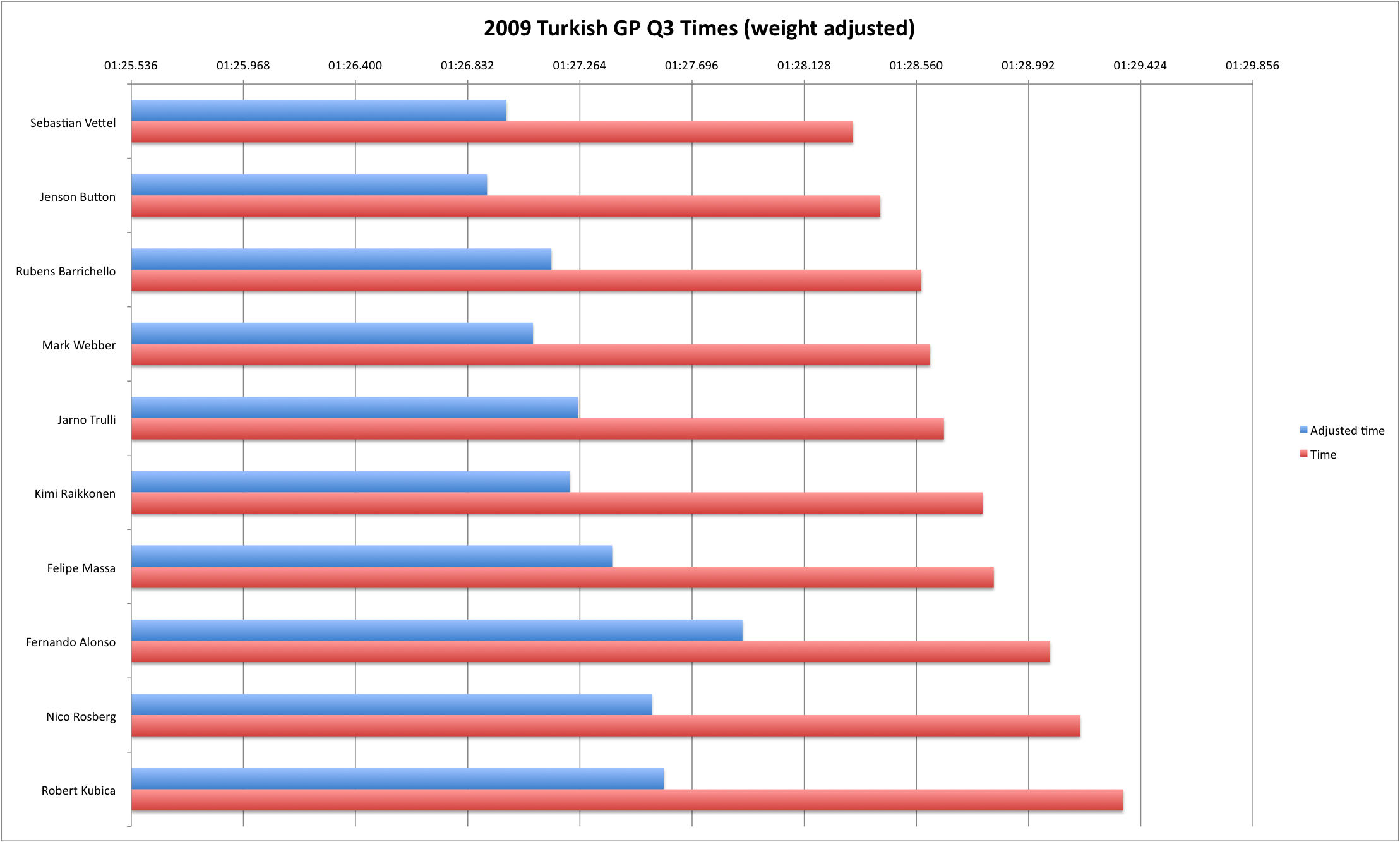 2009 Turkish Grand Prix car weights
Image: Renault