Hungary: Fuel adjusted qualifying times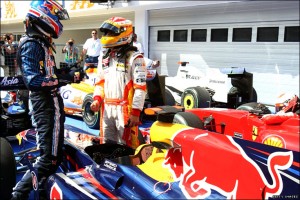 The FIA now publishes the weights of each car after qualifying on Saturday.  Those cars that make it through to the final qualifying session must use the fuel they qualified with while the rest of the field may refuel before the race.
Below is a graph showing the actual top ten qualifying times as well as those times adjusted for the weight of fuel each car is carrying.  The graph assumes a standard lap time cost of 0.3 seconds per 10kg of fuel.
From these weights we can see that Alonso's time was only possible because he was running on fumes.  He has the lightest car on the grid.
Sebastian Vettel and Mark Webber can take comfort from the fact that they set the fastest fuel adjusted times and Nico Rosberg is also quicker than his time would suggest.
Jenson Button is carrying the most fuel of any of the top ten but even allowing for this he just wasn't as fast as the Red Bulls or even the McLarens.
His Championship is looking less and less certain.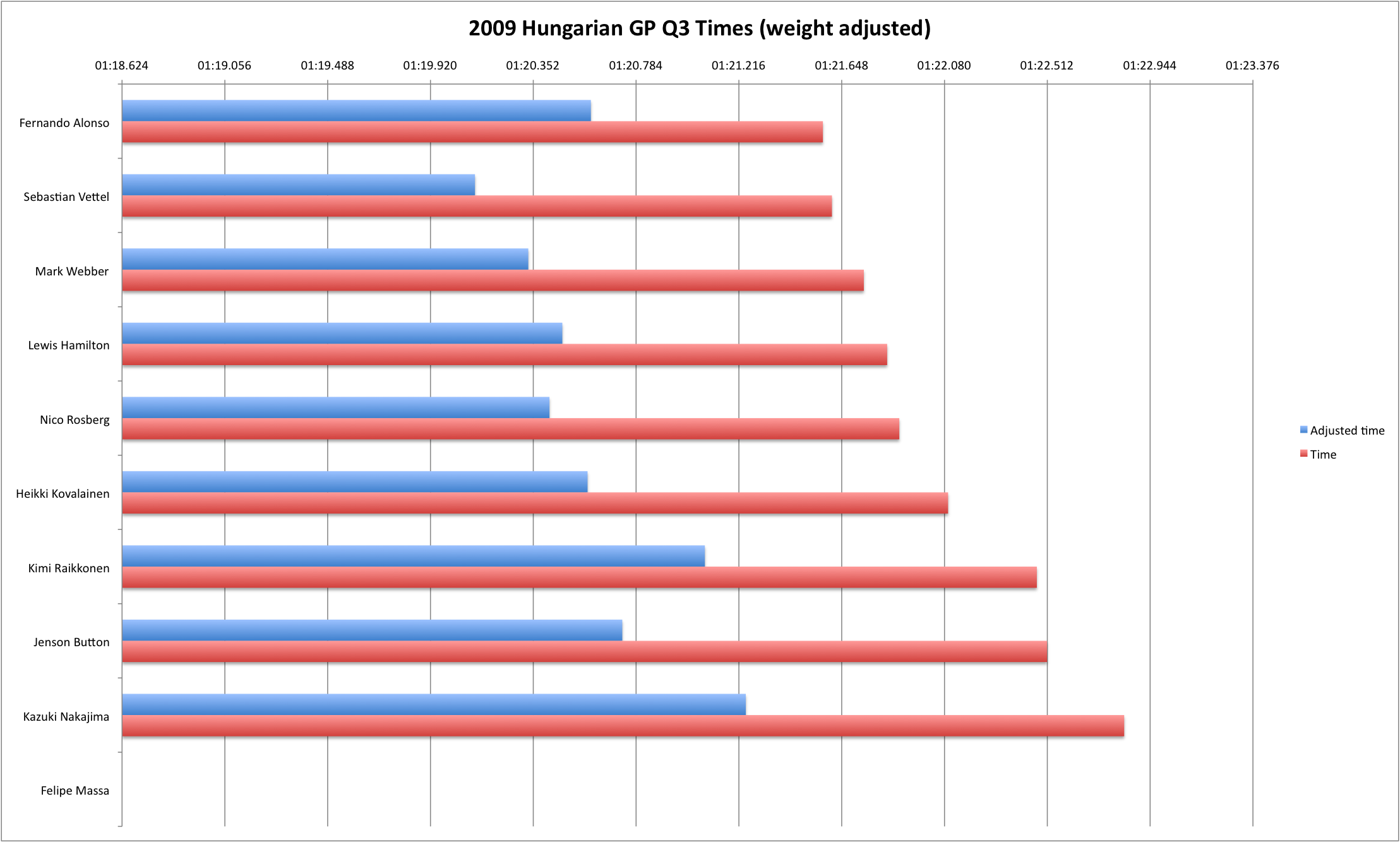 2009 Hungarian Grand Prix car weights
Image: Getty