What the drivers think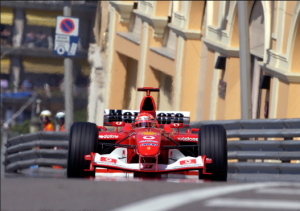 On Wednesday, a French court dismissed Ferrari's attempt to prevent the introduction of new rules for the 2010 Formula One season.
Ferrari had objected to the introduction of a voluntary £40m budget cap that could produce a two-tier championship, where those teams opting for the cap would receive greater technical freedom.
The Tribunal de Grande Instance in Paris found that the FIA did not have to get the Scuderia's permission to change the rules and that "there is no risk of any imminent damage which should be prevented or obviously illegal trouble which should be stopped".
So in the lead up to the most prestigious race on the Formula One calendar, once again the exciting on-track action is overshadowed by the off-track politics.  But what do the drivers think?
Fernando Alonso:
If the big teams and the big manufacturers leave F1 then I don't want to race with the small teams, because it is not F1 any more, and there are many other categories.

For me, it is strange no one sat down and thought how much we are damaging the sport, how much damage the sport has had in the last two months.  To have those three or four new teams and to lose seven of the big manufacturers, I cannot understand, and not just losing the seven manufacturers, but losing the 10 best drivers in the world.  F1 would not be interesting.
Kimi Raikkonen:
I am pretty sure that we [Ferrari] are not going to disappear from F1, but I cannot be 100 per cent sure.  I will still have a contract with them and they are racing in many different categories, so I think they will find something for me.

If Ferrari is not in F1 nor any other big team like BMW or McLaren, it is not good for F1.  They are the teams that make F1 and if you change the teams for other teams, new teams that come from GP2 or somewhere else, then it is not the same any more.
Felipe Massa:
We have a lot of fights on the political side, and in many areas.  For sure that doesn't help the sport, because many of these fights made many people a little bit upset.  All I hope for is more sport and less politics.  We are here for racing, and to fight each other on the track, not outside.

People can say whatever they want, but if you lose Ferrari, F1 won't be the same.
Mark Webber:
At the end of the day I'm very passionate about the sport, and the more they do to destabilise it and make it more difficult for teams or people that try to enjoy it and stick up for it at the bar every week, it's difficult to keep talking positive about it when we wash our clothes in public so often.

I hope the sport is in reasonable shape next year in terms of teams competing.  There's a lot of water to go under the bridge yet and some serious egos involved, so we'll see.

They [Ferrari] are F1.  The red car has to be on the Formula 1 grid.
Sebastian Vettel:
We drivers are all here because we love cars and we love racing, because motor sport and F1 is our life. Formula 1 is the best platform to race on and we want the sport to continue, but it's always difficult when it comes to making new rules.
Robert Kubica is trying to stay detached:
It's true that lately I think around Formula 1 there are a lot of things happening that are not involved in the sport.  So I'm not directly involved in it as a driver, so I don't really have the information to judge it.  I'm a racing driver, all I'm trying to do is to make our car faster and to prepare for each race.  What is going on, I cannot judge.
As you might expect, it's hard to curb Jenson Button's enthusiasm for Formula One these days.  He thinks the racing will make up for the politics:
I think the racing is a good message for the fans.  When the fans turn on the TV on Saturdays and Sundays, I think they get a great show.
What do you think?  Is there too much politics in Formula One?  Can Formula One survive without Ferrari?
Image: Ferrari