FIA says diffusers are legal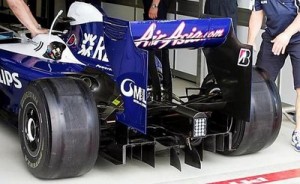 Brawn GP, Williams and Toyota are free to continue using their controversial double-decker diffusers after the FIA International Court of Appeal decided to deny the appeals of Ferrari, Red Bull and Renault.
The legality of the diffusers had been challenged at the Australian Grand Prix in March but the race stewards declared them legal at the time.
Since then, it has been uncertain whether the results of the first two Grands Prix would stand but Wednesday's ruling means Jenson Button will keep his wins and Brawn GP, Toyota and Williams will keep their constructors points.
In a statement issued by the FIA, the International Court of Appeal said:
The FIA International Court of Appeal has decided to deny the appeals submitted against decisions numbered 16 to 24 taken by the Panel of the Stewards on 26 March at the 2009 Grand Prix of Australia and counting towards the 2009 FIA Formula One World Championship.

Based on the arguments heard and evidence before it, the Court has concluded that the Stewards were correct to find that the cars in question comply with the applicable regulations.

Full reasons for this decision will be provided in due course.
It will be interesting to see the full reasons 'in due course' but whatever they are this is a good decision by the FIA.  The worst outcome would have been the stripping of points from the first two races, something that with recent events I wouldn't have been surprised to see.  Instead, the FIA have agreed with the race stewards (and Max Mosley, and Charlie Whiting) and rewarded those teams that were clever enough to find and exploit a loophole in the rules.
Now it is up to the other teams to develop their own double-decker diffusers (at not insignificant cost) and for the 'diffuser three' to make the most of their temporary advantage.  No doubt all the teams have at least started work on new diffusers and Renault may even be in a position to run one in Shanghai this weekend.
Jenson Button will be hoping for a hat trick on Sunday but as soon as BMW and Red Bull get their diffusers fitted he won't find things so easy.