McLaren given suspended sentence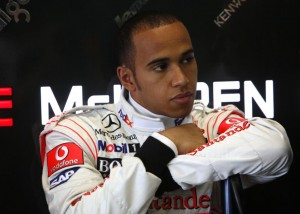 The World Motor Sport Council has handed down a suspended sentence on McLaren in a meeting held in Paris on Wednesday.
The team were charged with bringing the sport into disrepute by not being truthful with the stewards in Australia and Malaysia, telling them that Lewis Hamilton had not been instructed to slow down to let Jarno Trulli pass him in the closing stages of the Australian Grand Prix.  In the days that followed, McLaren sacked sporting director Dave Ryan, Lewis gave a full public apology and Ron Dennis stepped back completely from all operations of the F1 team, although he denied his move was linked to the affair.
McLaren team boss Martin Whitmarsh attended Wednesday's hearing alone and admitted the team's guilt in all charges.  Here is the statement issued by the WMSC:
At an extraordinary meeting of the World Motor Sport Council held in Paris on 29 April 2009, Vodafone McLaren Mercedes admitted five charges of breaching article 151c of the International Sporting Code relating to events at the Australian and Malaysian Grands Prix.

The following decision was taken:

"Having regard to the open and honest way in which McLaren Team Principal, Mr Martin Whitmarsh, addressed the WMSC and the change in culture which he made clear has taken place in his organisation, the WMSC decided to suspend the application of the penalty it deems appropriate.

"That penalty is a suspension of the team from three races of the FIA Formula One World Championship. This will only be applied if further facts emerge regarding the case or if, in the next 12 months, there is a further breach by the team of article 151c of the International Sporting Code."

The full reasons for this decision will be issued shortly.
The penalty is similar to that handed down to Jenson Button's BAR-Honda team in 2005 after they raced with an underweight car in the San Marino Grand Prix.  In that case, although the team was not proved to have definitely committed fraud, BAR was given a two race ban and a suspended sixth-month expulsion.  The FIA had originally wanted to throw them out of the Championship for the rest of the season.
In giving a similar sentence to McLaren the FIA have shown a remarkable (and uncharacteristic) consistency in their decisions.  Now McLaren and the sport as a whole can move on with what has so far been an exciting start to the season.
It was Whitmarsh's 51st birthday today.  I suppose this result was the best present he could hope for from the FIA.
Image: McLaren