Williams suspended from Teams Association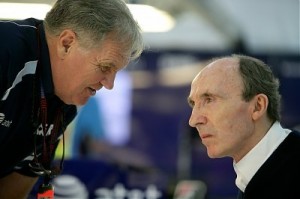 Ten months.  That is how long the unprecedented unity among the teams in Formula One lasted.
A series of meetings in Monaco over the weekend culminated in a letter from FOTA to FIA president Max Mosley asking for the new 2010 regulations to be revoked.
The letter claimed all the teams were unified in asked for the existing rules to be retained and for the teams to work on further cost reductions next year, as Ferrari team boss Stefano Domenicali explained:
What we have asked is basically to go back to the rules of this year, the 2009 rules, and then see together what we can do in order to make changes for next year.
Then on Monday morning, Williams announced that they had lodged their application with the FIA to race in the 2010 Championship.
On Wednesday, the Teams Association decided temporarily to suspend Williams F1 from membership of FOTA.
It's not really surprising that Williams has decided to commit to 2010.  Unlike teams such as Renault and BMW, Williams is a true independent racing team.  Formula One is their whole reason for existence.  They aren't bank rolled by a billionaire like Force India or Red Bull / Toro Rosso, either.
Team boss, Sir Frank Williams:
As a racing team and a company whose only business is Formula One, with obligations to our partners and our employees, submitting our entry to next year's championship was unquestionable.

Sir Frank also highlighted a contractual obligation which seems to be what Bernie Ecclestone was hinting at when he said he expected Ferrari to honour their contract:

In addition, we are legally obliged under our contract with FOM and the FIA to participate in the world championship until the end of 2012.
The deadline for applications to be received for the 2010 Championship is Friday with the FIA due to release details of the entry list on June 12.
So far only Williams, USF1 and Campos Racing, to be known as Campos Meta 1, have lodged applications for 2010 but it is starting to look likely that a compromise deal will be done where a budget cap of €100m will be introduced in 2010, falling to €45m in 2011.
Image: Williams