FIA introduce cost cap in 2010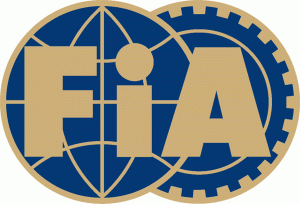 The World Motor Sport Council have been busy in Paris.  Besides dealing with McLaren,  the WMSC have also announced that a budget cap will be introduced in 2010.
FIA president Max Mosley has wanted to introduce a cap for a while and in a meeting held in March the FIA originally set the cap at £30m.  This has been increased to £40m but it still represents  a massive cut of up to 90% for the biggest teams.
The cost cap is optional but those teams who sign up for it will be allowed greater technical freedom, specifically:
Movable wings, front and rear.
An engine which is not subject to a rev limit.
The teams will also be allowed unlimited out-of-season track testing with no restrictions on the scale and speed of wind tunnel testing.
The following will be excluded from the £40m cost cap:
Marketing and hospitality
Remuneration for test or race drivers, including any young driver programmes
Fines or penalties imposed by the FIA
Engine costs (for 2010 only)
Any expenditure which the team can demonstrate has no influence on its performance in the Championship
Dividends (including any tax thereon) paid from profits relating to participation in the Championship.
It is interesting that engine costs are excluded for 2010.  According to a Q & A document issued by the FIA, this is "in order to attract manufacturer owned teams to take up the cost capping option."
Does this mean there will effectively be unlimited engine development for 2010 or is it just that teams may turn the revs up on their existing engines?
And what about the regulations regarding the number of engines a team may use in a year?  Will they stay the same?  Will the number of engines still be limited in 2011 when engines are included in the cost cap?
Ferrari have been leading the protest against a budget cap and it will be interesting to hear Luca di Montezemolo's response.  He will probably be able to raise the cap to £50m or more but it's clear that costs need to be contained and, as the FIA say, "unfettered technical competition is part of Formula One's DNA."  Far better to allow greater freedom of technical innovation within a budget than to go down the road of standardising everything on the car.