Force India to unveil new car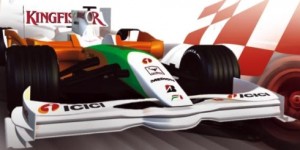 Force India will unveil their car for 2009 at the Jerez circuit in Spain this weekend, the team announced on Monday.
The VJM02 will take to the Spanish track for the first time on Sunday, before beginning its development programme ahead of the start of the season in Melbourne.
Last year's car was powered by Ferrari and Force India have been working hard since the end of last season to adapt the VJM02 to new engine supplier Mercedes-Benz.  A deal with McLaren will also see Force India use McLaren gearboxes and KERS devices.
Technical Director, James Key has said that work on parts of the car to make the switch from Ferrari to Mercedes-Benz were fairly straightforward, while other bits were more complicated:
Some areas of the car matched very well with the new packaging requirements we had, while in other areas it was significantly different.  Effectively we have had to redesign quite a bit of the car, and starting in November, that's been quite a major undertaking.