The eight engine rule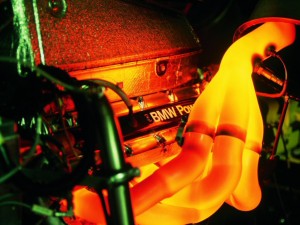 As Ferrari's Director Stefano Domenicali has pointed out, the rules regarding replacement engines have changed for 2009. Whereas previously "Each driver may use no more than one engine for two consecutive Events in which his team competes. ", the new rules specify only a limit on the number of engines a team may using during the entire season and mention nothing about consective races. So, as James Allen notes, teams will be able to use their engines as they see fit this year. For example, they could make sure that the same engine is not used for those circuits that are hard on engines like Monza and Spa and even use a different engine in the race from the one they used for qualifying.
Specifically, the 2009 FIA F1 Sporting Regulations say:
28.4 a) Each driver may use no more than eight engines during a Championship season. Should a driver use more than eight engines he will drop ten places on the starting grid at any Event during which an additional engine is used.
Last year a driver could find himself at the back of the grid even though he set a fast time if he suffered an engine failure and while sometimes this provided the chance for overtaking other times it meant he was just stuck behind slower cars. Whether these new rules will make it better or worse remains to be seen. At least with the consecutive race rules the damage was limited to one race. In 2009 we may get the situation where a driver has used all his eight engines and is then faced with the prospect of being stuck permanently at the back of the grid for the rest of the season.
It will be interesting to see what strategies the teams come up with to exploit this change in the regulations.