Charlie Whiting clarifies engine rules – sort of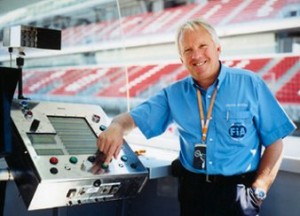 In a technical briefing published on the FIA website, FIA Formula One Race Director,Charlie Whiting, has clarified the new engine rules for 2009.
There has been some confusion over the new regulations as previously "Each driver may use no more than one engine for two consecutive Events in which his team competes.", but the new rules specify only a limit of eight engines to be used  during the entire season and mention nothing about consective races.
In the briefing Whiting says:
It's eight engines for the whole year. A driver will only incur a penalty if he uses a ninth engine. So the teams can use the engines as they like. There's no three consecutive race rule because there doesn't seem to be a need for it any longer. The engines will not have to do three complete events now.

In the past, as you know, the two-race engine was used only on Saturdays and Sundays. Now, for 17 races, the eight engines will have to do the three days of each grand prix. What the teams will do is to have a Friday engine that'll probably do the first four races or something of that nature. They'll then take the engine out and use another one for Saturday and Sunday. All we've got to do, – it'll be extra work – is to make sure that these engines remain sealed and are untouched.
So teams will be able to change engines whenever they wish, including during an event.  What still isn't clear is if a driver uses a ninth engine will he be penalised for the rest of the season or only at the next race?