Europe: Fuel adjusted qualifying times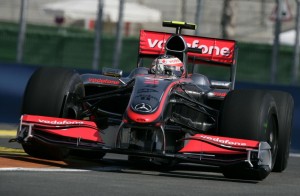 The FIA now publishes the weights of each car after qualifying on Saturday.  Those cars that make it through to the final qualifying session must use the fuel they qualified with while the rest of the field may refuel before the race.
Below is a graph showing the actual top ten qualifying times as well as those times adjusted for the weight of fuel each car is carrying.  The graph assumes a standard lap time cost of 0.3 seconds per 10kg of fuel.
From these weights we can see that, adjusted for fuel, Rubens Barrichello was actually quickest round the Valencia circuit. This won't do him much good from the second row behind two KERS-equipped McLarens, though.  If Rubens can't overtake Hamilton or Kovalainen in the first lap (and I seriously doubt he can), Barrichello will need to make sure he at least keeps up with them until they make their first stop and then really put the hammer down.
Vettel is a little out of position with 7.5 kg less fuel than Button behind him.  Similarly, Webber has more fuel on board than Alonso but while the Aussie may find his way past Alonso, his chances of a podium look pretty slim.
McLaren are well and truly back.  It will be interesting to see if Barrichello can match them in the race.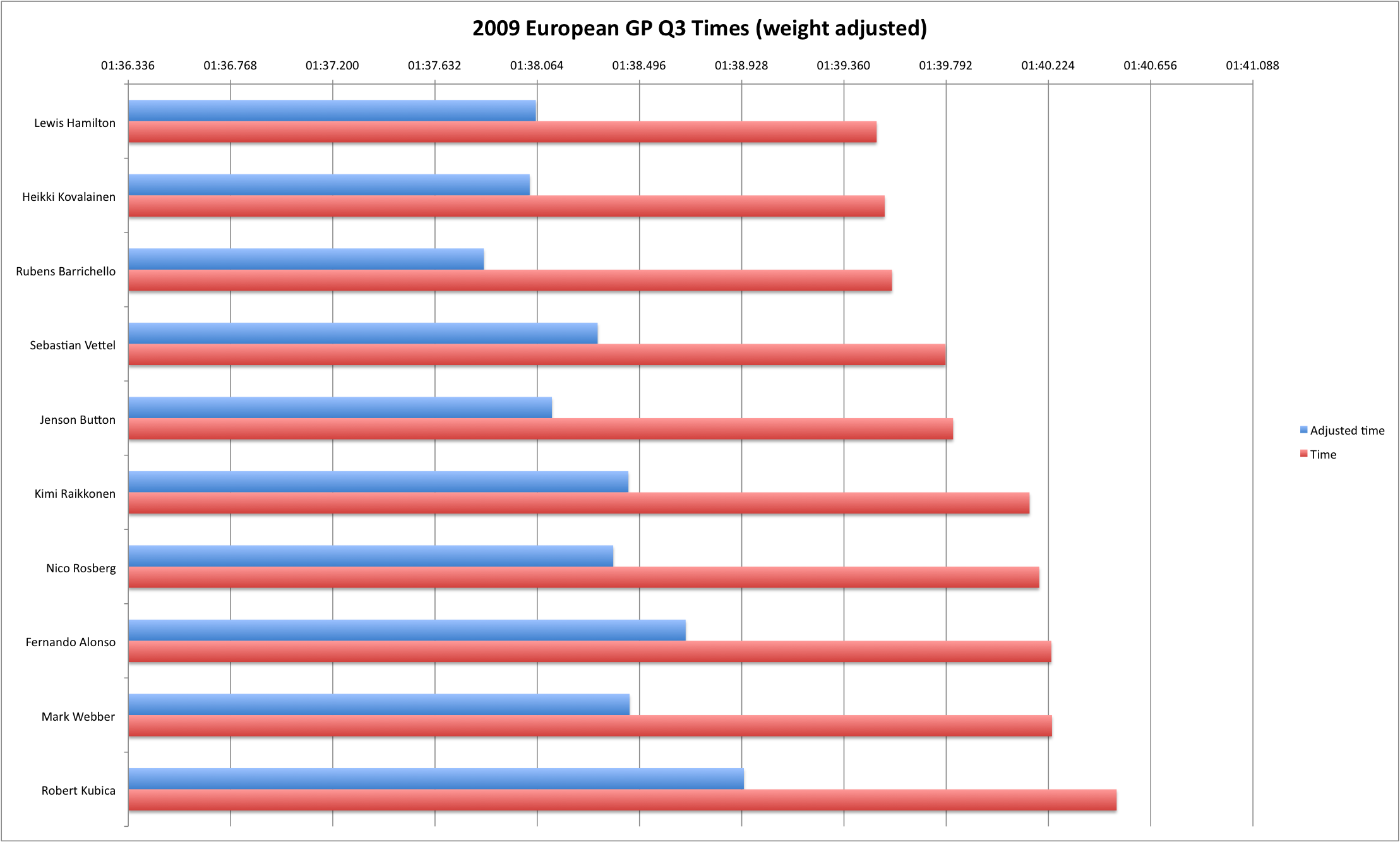 2009 European Grand Prix car weights
Image: McLaren