Prediction game: Round 4 results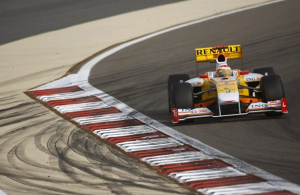 The results for round 4 of the prediction game are up and there were some big winners.
Three people correctly predicted the first two places, getting a big haul of points and allowing Andrew to jump to the top of the standings, five points clear of second place.
I was the only one who thought there would be a Toyota on the podium and a few people thought Alonso should have done better than eighth.
Still, Fernando's single point doesn't look too bad when you consider that his water bottle had broken and he drove the entire race in 50 degree heat without water only to collapse when getting out of his car.