USF1 wants Danica Patrick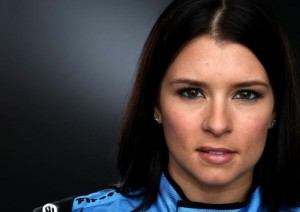 Last week I suggested that IndyCar driver Danica Patrick could be in the running for a seat with the new USF1 team.
The 26-year-old became the first woman to win an IndyCar race when she won at Japan's Twin Ring Motegi in 2008.
Now, according to an Associated Press report, it seems USF1 technical director Ken Anderson is interested in testing her.
To be honest, I would be surprised if they didn't test her.  She has shown she can win, although winning in one series doesn't necessarily translate to winning in F1,and the publicity she would attract from being the only woman on the grid would be hard to ignore.
Speaking to the AP in a telephone interview, Anderson said:
She's great. She gets a lot of press.  I don't know if it's something she wants to do. We'd certainly love to test her and go from there.
So it doesn't sound like Danica is the one driver USF1 are "close to signing" but it definitely puts her in the running.
Image: Jonathan Ferrey/Getty Images