Medals won't make for better racing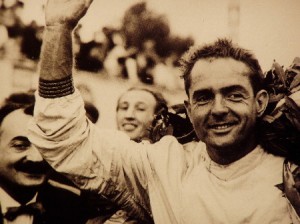 McLaren's outgoing team boss, Ron Dennis, seems open to the idea of Bernie Ecclestone's medal system where gold, silver and bronze medals would be awarded to the top three drivers at each race with the driver with the most golds at the end of the year being crowned champion.
Last year Lewis Hamilton won the Championship by a single point even though he won fewer races than Ferrari's Felipe Massa.
Ecclestone has since tried to distance himself from the idea of 'medals' but still thinks "the guy that wins the most races should win the Championship".
At the launch of McLaren's new MP4-24 at the team's Woking headquarters on Friday Dennis said:
I think his view is that the person that wins the most races should win the World Championship. We don't disagree with that view, and if that becomes the objective then we'll make sure we win enough races to win the World Championship.
Perhaps understandably, Hamilton seems less convinced:
It's got to be the driver and team that's done the best job over the whole year and not just who's won the most races.
I agree consistency should be rewarded but would a medals system make for better racing? Ecclestone's idea is that if the Championship was decided on the number of wins rather than points then drivers would be more inclined to take risks and not settle for second place. It's true McLaren deliberately targeted 5th place in Brazil last year because that was all they needed but I'm not sure you could really accuse drivers of playing a numbers game and not being aggressive enough. A bigger problem was the difficulty in overtaking, something that will hopefully be improved by the aerodynamic changes introduced this year.
But how many times has the world champion not won the most races in a season?  Quite a few, actually:
The inaugural FIA Formula One World Championship season in 1950 saw Nino Farina and Juan Manuel Fangio win the same number of races (3) but Farina scored more points so he was declared champion. In 1958 Mike Hawthorn only won one race in his Ferrari 246 F1 compared to Tony Brooks's three and Stirling Moss's four but his five second places allowed him to become Britain's first world champion. The following year (1959) Jack Brabham won the Championship with an equal number of wins as Moss and Brooks.
1961 again saw three drivers sharing the same number of wins with Phil Hill becoming the only American-born driver to win the Drivers' Championship. In 1964, John Surtees won it in a Ferrari 158 even though he had an equal number of wins as Graham Hill and Dan Gurney, and Jim Clark won more races than all of them. 1967 was the next year the Championship was won by a driver who didn't take the most number of wins; Denny Hulme won two races compared to Jim Clark's four. Then in 1968 Graham Hill and Jackie Stewart both won three races with Hill declared champion.
That was the sixties. In 1974, Emerson Fittipaldi took the Championship despite having the same number of victories as both Ronnie Peterson and Carlos Reutemann. Three years later in 1977 Niki Lauder scored one less win than Mario Andretti but still became world champion and in 1979 Australian Alan Jones won four races but Jody Scheckter was crowned champion with just three. Even though it would have handed him the title in 1977, Mario Andretti still thinks the idea of a medal system is flawed:
I don't endorse it at all. That's going back to the amateur system. Why change something that's been a part of the profession and sport since the beginning. I don't think it could add to it. I think it would detract.
The eighties had a string of races where the Drivers' Champion didn't win the most number of races. In 1981 Alain Prost and Nelson Piquet both won three races but Piquet took the Championship in his Brabham BT49. 1982 was a tumultuous season. The World Drivers' Championship was won by Williams driver Keke Rosberg who became the first driver since Mike Hawthorn to win the Championship after winning only one race. Eleven drivers won a race during this season, none of them more than two times. 1983: Piquet won again even though Prost scored one more first place than him. 1984 saw the battle between McLaren team mates Niki Lauda and Alain Prost end with Lauda winning the Championship by just half a point without achieving a single pole position and despite Prost winning two more races than he did. But don't feel too bad for the Frenchman, in 1986 Prost took the Championship with one less win than Nigel Mansell. Then in 1987 Piquet again won the Championship although Mansell won three more races than he did. In 1989 Alain Prost won the Championship from rival Ayrton Senna although he won two fewer races.
In the 1990's every champion also won the most races but in 2005 Fernando Alonso was declared the youngest F1 Champion even though he won the same number of races as Kimi Raikkonen. He did it again in 2006 with the same number of wins as Schumacher and then 2008 saw Lewis Hamilton take Alonso's youngest champion record even though he won one less race than Ferrari's Felipe Massa.
So would medals make better racing?  I doubt it.  Drivers have been winning the Championship despite not having won the most races since Formula One began.