Stewarding arrangements in 2009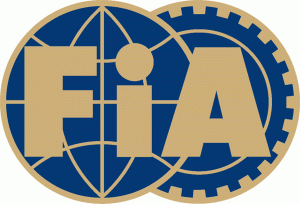 2008 saw some controversial decisions by the stewards with the most controversial being the decision to strip Lewis Hamilton's win in the Belgian Grand Prix and in so doing hand the victory to Filipe Massa. After watching one of the most exciting races of the year fans then discovered two hours later that the stewards had applied a 25 second penalty to Hamilton's time and he wasn't in fact the winner. Niki Lauda called this "the worst judgment in the history of Formula One" and there were many calls for changes to the way stewarding worked to try to increase the transparency and consistency of decisions. Three-times championship winner Sir Jackie Stewart said:
it's being overseen by people who are not doing it full-time and we get inconsistent decisions. In football, rugby, tennis or cricket you have professional referees and umpires who do their jobs day in, day out and you have accountability. We need that in motorsport.
It seems the FIA has taken these criticisms on board and in a meeting on 5 November 2008 the World Motorsport Council agreed the following changes:
Any national steward participating who is officiating for the first time will be required to 'observe' a minimum of one Grand Prix prior to their event.
At five Grands Prix in 2009, a number of trainee Stewards, nominated by their ASN and selected by the FIA, will be invited to attend.
Before each Grand Prix, a short CV of each steward will be posted on the FIA website.
With the benefit of a new replay system available to the stewards, all incidents will be investigated and appropriate action taken during the race, unless it is essential to seek further evidence afterwards.
Following the race, a short written explanation of steward's decisions will be published on the FIA website. This will supplement the formal steward's decision which largely defines the breach of the rules.
Where appropriate, additional film evidence that the public may not have seen but which was reviewed by the stewards, will be made available on both the FIA and FOM websites.
Hopefully these changes will bring a consistency and transparency to the stewards decisions in 2009. In particular it seems we won't have any more outcomes being changed after the conclusion of the race. In what is already one of the most highly regulated sports the emphasis should be on the wheel-to-wheel racing not on the rules. Obviously rules are necessary and if they are broken then appropriate penalties should be applied but we don't want a situation where drivers are afraid to make a racing move because they don't know if they will be penalised later.
Consistency of decisions will also help to dispel the conspiracy theories about Ferrari's special place in F1 (even if they do make for some funny jokes.)