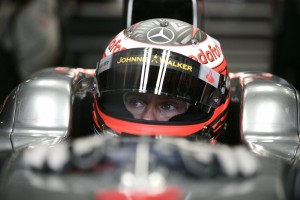 The FIA now publishes the weights of each car after qualifying on Saturday. Those cars that make it through to the final qualifying session must use the fuel they qualified with while the rest of the field may refuel before the race.
Below is a graph showing the actual top ten qualifying times as well as those times adjusted for the weight of fuel each car is carrying. The graph assumes a standard lap time cost of 0.3 seconds per 10kg of fuel.
From these weights we can see that, while they may be on the third row, the two Brawns look quick.  They will be one-stopping and Hamilton will have to really fly off the start to prevent being jumped in his second stop.
Interestingly, the two McLarens seem to be on different strategies.  Kovalainen looks to be one-stopping and, adjusted for fuel, he was the fastest man in qualifying.  Starting on the second row, a podium or even a win looks a real possibility for Heikki on Sunday.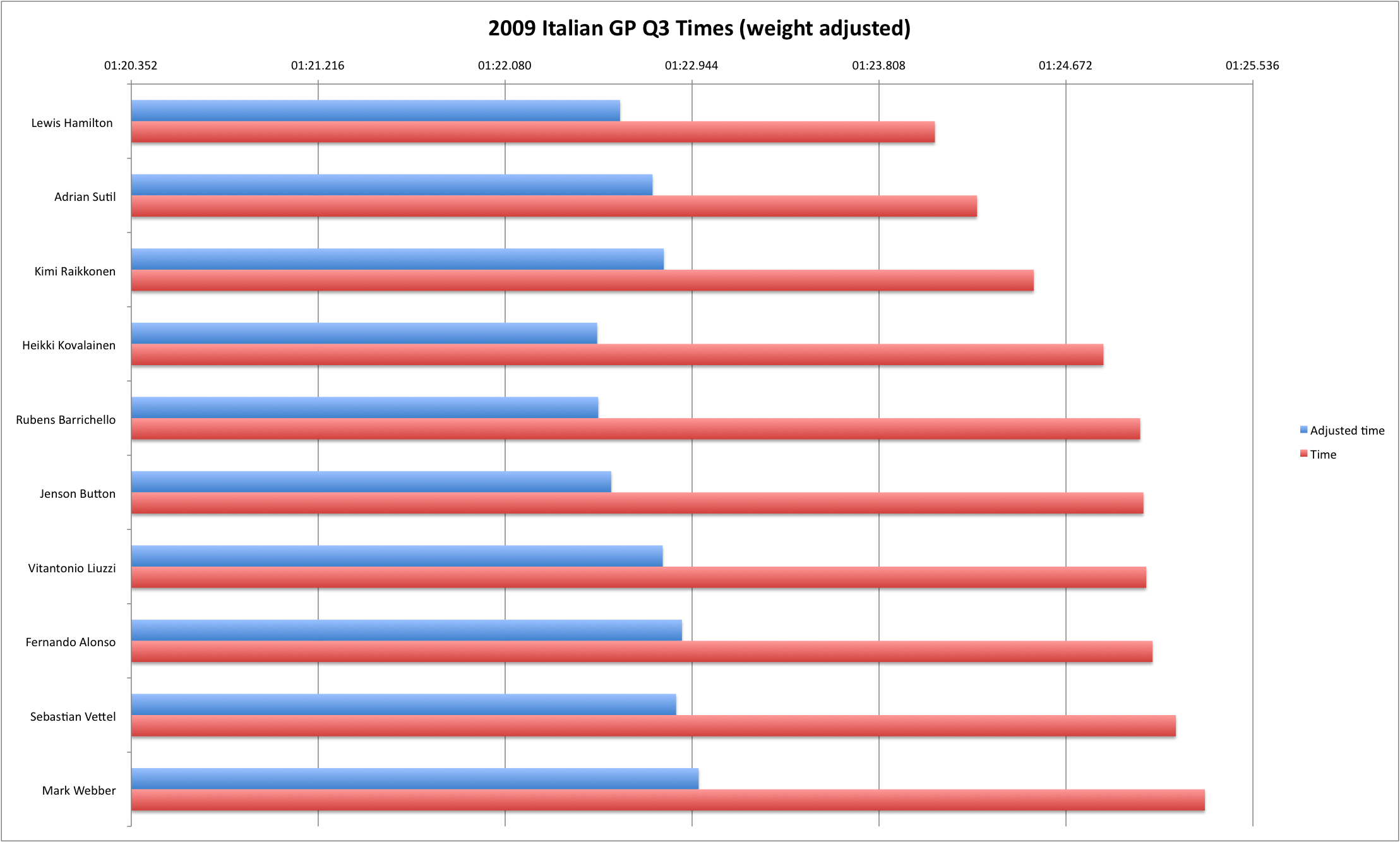 2009 Italian Grand Prix car weights
Image: McLaren