Tilke in Rome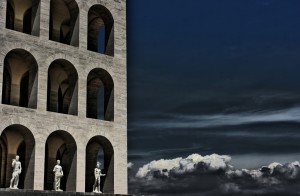 According to La Gazzetta dello Sport, Formula One circuit designer, Hermann Tilke is in Rome analysing possible layouts for a Roman street circuit. The idea of Rome hosting a Grand Prix as early as 2011 was raised by former Formula Two driver, Maurizio Flammini last week. Italy already hosts a Formula One Grand Prix at the historic Monza circuit.
While the idea of F1 cars racing through the streets of Rome has a certain appeal, the Italian paper reports that three locations are being investigated all of which are in the Esposizione Universale Roma (EUR) business district south-west of the historic city centre. According to Wikipedia, "EUR offers a large-scale image of how urban Italy might have looked, if the Fascist regime had not fallen; wide axially planned streets and austere buildings."
Ferrari Boss Luca di Montezemolo, no fan of street circuits himself, doesn't like the idea of a Roman Grand Prix:
A new grand prix in Italy is absolutely unthinkable, given that we have so many underused circuits.
Now, I quite like the Fascist architectural style but if you were hoping to see Ferraris screaming around the Fontana di Trevi and past the Spanish Steps the reality, if it ever happens, will be quite different.
Image: lazymood