According to a Nielsen survey, from February 2008 to February 2009 Twitter grew 1,382 percent and now has close to 2 million users.
And it's not just your mates tweeting about what they had for breakfast, either.  Everyone from Barack Obama to Paris Hilton is using Twitter and a few Formula One drivers are, too.
There are official team Twitter pages like McLaren and Brawn GP, but some of the drivers also have their own Twitter accounts which can be a bit more personal.
Today there was this little exchange between Jenson Button, Rubens Barrichello and Nelson Piquet Jr:

---

---

---

---

---

---

---

---

---

---

---

---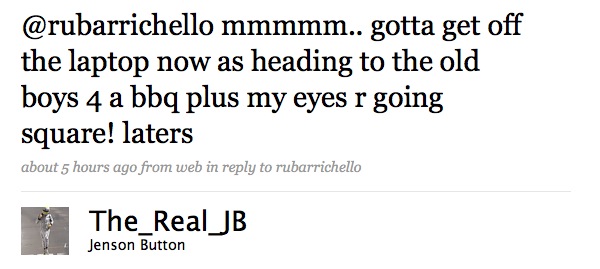 ---

---
You can
follow F1 Buzz on Twitter
, too.  If you know any other drivers that are using Twitter I would love to hear about it in the comments.