FIA publishes list of entrants – shit hits fan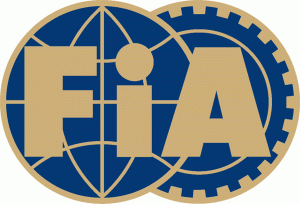 The FIA has published the 2010 FIA Formula One World Championship Entry List. It is only a short press release but it is packed with controversy.
There are 13 teams on the list as the maximum number of cars permitted to enter the 2010 Championship has been increased to 26.  All existing 2009 F1 teams are there along with three new entrants: Campos Grand Prix, Manor Grand Prix and Team US F1.
McLaren, BMW, Renault, Toyota and Brawn are listed as conditional entries and are 'invited to lift those conditions following further discussions.'  The FIA has given these teams a week to drop their conditions.
But more importantly, Ferrari and the two Red Bull teams are not listed as conditional entries which prompted the following response from Maranello:
Ferrari shall not take part in the 2010 FIA Formula One World Championship until the conditions of its entry are satisfied

Maranello, 12th June 2009 – Following publication of the list of entries for the 2010 Formula One World Championship, which includes Ferrari as an unconditional entrant, Ferrari wishes to state the following:

• Ferrari submitted on 29 May 2009 an entry to the 2010 FIA Formula One World Championship which is subject to certain conditions. As of today, these conditions have not been met;

• notwithstanding this and despite Ferrari's previous written notice to the FIA not to do so, the FIA has included Ferrari as a unconditional participant in next year's Formula One World Championship. For the avoidance of any doubt, Ferrari reaffirms that it shall not take part in the 2010 FIA Formula One World Championship under the regulations adopted by the FIA in violation of Ferrari's rights under a written agreement with the FIA.
And this from Red Bull Racing:
Following the FIA's publication of the entry list for the 2010 FIA Formula One World Championship, Red Bull Racing would like to make it clear that its entry was submitted as a conditional entry, consistent with those of all other FOTA members.

Red Bull Racing remains committed to FOTA and fully endorses all its principles.
So what now?
Autosport reports that FOTA have written to the World Motor Sport Council asking for their support in finding a 'solution that allows long established competitors to continue in their sport within a framework of sound governance and stability that will ensure the future and sustainability of Formula 1'.
The letter also confirms that the teams are prepared to enter into a binding agreement to race until 2012 and are also willing to 'encourage and assist new entrants to the sport'.
Why is it that FOTA always seem to make helpful, considered suggestions while Max Mosley and the FIA seem intent on being confrontational and difficult?  The following excerpt from the FOTA letter sums it up nicely:
Our fundamental wish is to work within a framework of cooperation and dialogue with the Federation to improve Formula 1 and to stop the confrontational and negative approach that has dominated the sport in recent years.

This approach compounded with constant announcements of regulatory changes, resulting from the unstable governance process that exists, has unfortunately created a situation of confusion and uncertainty among the public and sponsors. This situation is adversely affecting the business of both the teams and the organisers