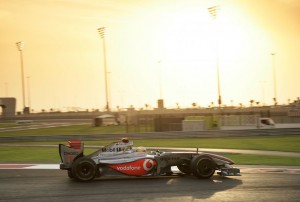 The FIA now publishes the weights of each car after qualifying on Saturday. Those cars that make it through to the final qualifying session must use the fuel they qualified with while the rest of the field may refuel before the race.
Below is a graph showing the actual top ten qualifying times as well as those times adjusted for the weight of fuel each car is carrying. The graph assumes a standard lap time cost of 0.3 seconds per 10kg of fuel.
Looking at these weights we can see that while everyone is roughly in position, Lewis Hamilton really is a lot faster than anyone else. It's hard not to imagine Hamilton driving off into the distance on Sunday leaving everyone else behind.
Trulli looks quite fast so a podium for him isn't totally out of the question but it is more likely a McLaren and two Red Bulls will take the final podium positions of 2009.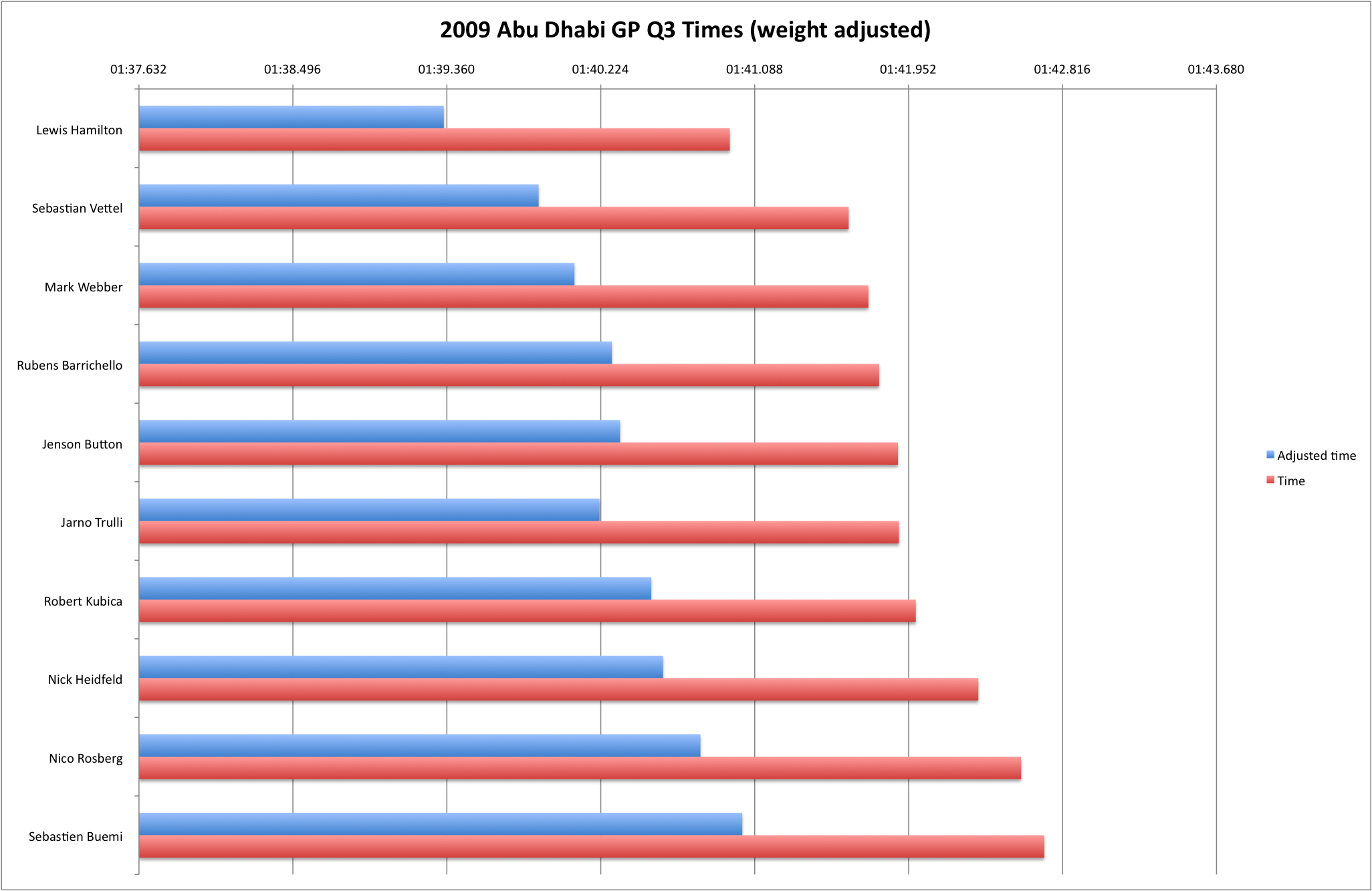 2009 Abu Dhabi Grand Prix Car Weights
Image: McLaren